(1c) October 20, 2017 Supervision Skills Refresher: Meets License Board Requirement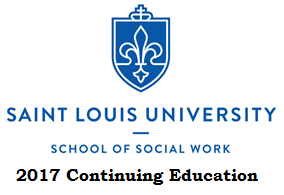 Friday, October 20, 2017
9:00 a.m.-12:00 p.m.
Check-in begins at 8:30 a.m.
Pre-register by October 13, 2017
3 CEHs
$30.00 SLU Alumni and pre-registered SLU practicum instructors
$50.00 Others or registration at the door.
This advance level "refresher" course is designed to be taken by the supervisor who has already completed a 16-hour supervision course and is supervising licensees and who must take a 3-hour renewal course each license cycle to continue as a "qualified supervisor for licensure" in Missouri. This course reviews issues associated with the current literature pertinent to social work supervision. These may include: ethical considerations especially related to informed consent as between supervisor and supervisee and supervisee and the client system; cultural, gender or socioeconomic considerations: the review and/or development of supervision contracts and; review of the current supervision rules as put forth by the State of Missouri.
Pamela J. Huggins, ACSW, LCSW is Associate Clinical Professor at the Saint Louis University School of Social Work. She worked in health care and social work sites for 15 years both as a supervisor and as a medical social worker. While in practice, she also supervised many social workers as employees, students in field instruction from 4 Schools of Social Work and social workers pursuing licensure in the State of Missouri. For the past 22 years, Professor Huggins has been in social work education in leadership, teaching, and practicum liaison roles at 2 universities. She has previously served on national social work test writing boards, national boards, and curriculum boards. In her current role she works with students in clinical and non-profit administration practica. Quality supervision for beginning social workers is a special area of interest for Professor Huggins.